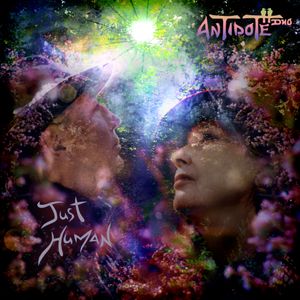 JUST HUMAN
LIFE WITHOUT STRIFE 
Life; life without strife 
A dream; just a dream; not to be 
Equality; equality without penalty 
Harmony; harmony without agony 
Happiness; happiness without hopelessness 
Success; success without stress 
Impossible; just impossible 
A dream 
Peace; peace without grief 
Paradise; paradise without sacrifice 
A dream; just a dream; not to be 
Independence; independence without defiance 
Freedom; freedom without chiefdom 
Impossible. 
A dream; just a dream; not to be 
Life; life without strife 
A dream
ALONE
Alone beneath the sky 
Alone under the stars 
Alone with the wind and clouds 
Alone in the stillness 
Alone by the sea 
Alone in the woods and the fields 
Alone on the mountain top and in the caves 
Alone under water 
The calm of solitude 
Peace of mind 
Profound tranquility 
The soul revealed 
Alone in the dark and at sunrise 
Alone in the sun and at sunset 
Alone in the rain and the fog 
In the snow and in the storm 
Alone with the birds and insects 
Alone with the trees and plants 
Alone with the fish and the animals 
Alone with the earth
HAPPY IN MY LIFE
Happy when I sing 
Happy when I play 
Happy when I write 
Happy when I create 
I'm so lucky 
Happy with my love 
Happy with my love; happy with my friends 
Happy with my love; happy with my friends; happy with my dog 
Happy with my love; happy with my friends; happy with my dog and cat 
I'm so lucky 
What more could I want? 
What more do I need? 
Happy in my home 
Happy in my garden 
Happy in the woods 
Happy by the lake 
I'm so lucky 
Happy in my life. 
Happy that I hear 
Happy that I hear; happy that I see 
Happy that I hear; happy that I see; happy that I feel 
Happy that I hear; happy that I see; happy that I feel; happy I'm alive 
Happy in my life.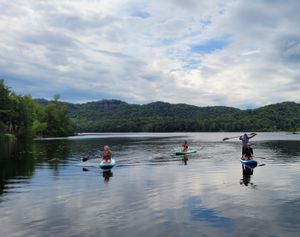 MOODY-BY 
onomatopoeia
CHICK-A-MON-EYE
onomatopoeia
WHA-SHY-AH
onomatopoeia
FEELING GOOD
Oh; just feeling good. 
Rhythmic motion; without tension 
Good vibrations; no limitations 
Loving living; loving feeling; 
Loving breathing; loving being; 
Feeling good; singing my song. 
Feeling good; just grooving along.
SO TIRED
So tired; so very tired. 
Tired of waiting; tired of longing. 
So tired of watching, and hoping, and wanting. 
So tired; so very, very tired. 
Tired of wishing, yearning, and dreaming.
So tired of aching, striving, and seeking.
Tired of waiting 
For peace to come about; for love to override hate. 
So tired of longing 
For equality, integrity, honesty and liberty.
Tired of hoping for a change. 
Will it happen?  Will it ever happen? 
So tired of waiting. 
The reality is disconcerting, so disturbing, distressing, and disquieting. 
The reality is alarming, disheartening, dismaying, and so nauseating.
The reality is horrifying, demoralising, frightening, shocking and sickening. 
So much inhumanity; the reality.
Tired of wishing 
For the end of rape, brutality and molestation.
So tired of fearing 
Abuse and control; of hardship, dictatorship, injustice and war. 
So very tired of worrying 
About famine, poverty, insecurity, and disputes over property.
Tired of hoping
For the preservation of wildlife and for the earth to regain its' beauty. 
So tired.
JUST HUMAN 
Crawling, walking 
Running, jumping 
Rolling, sliding 
Moving 
Paddling, swimming, diving 
Jogging, climbing 
Dancing, skating, skiing 
Yah, just moving 
Fearing, hating, loving, enjoying 
Envying, ignoring, admiring 
Craving, adoring 
Feeling 
Worrying, trusting 
Wishing, hoping, believing 
Caring, desiring, appreciating 
Yah, just feeling 
We're just human 
Talking, yelling 
Arguing, consoling, 
Whispering, singing, laughing 
Yah, just human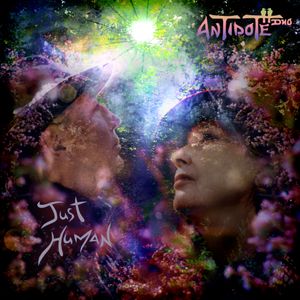 BE COURAGEOUS
Fear and danger 
Uncertainty; anxiety 
Courage; to confront your demons 
Courage; to resolve your problems 
Courage; to undertake action 
Depression, grief or worry; courage 
Intimidation or hardship; courage 
Excruciating pain; the challenge of agony and illness; courage 
Be brave; be fearless 
Be strong; be daring 
Be firm; show spirit 
Persevere; show nerve 
Doubt and difficulty 
Mistrust; unpleasantness 
Stress, unhappiness and feeling lost 
Fight negativity; 
Follow your beliefs; courage 
Go against the grain, and 
Face opposition; courage 
Be courageous.
DIRECTION
What path to take? 
What move to make? 
Which way to go? 
Is there a goal? 
What is best; is it a test? 
Why, why such a quest? 
How, how to proceed? 
And, what, what is the need? 
Does it really matter? 
Why really bother? 
Should it be left to fate? 
Is it my decision to make? 
A sign would be helpful 
A little guidance be useful 
Some aid or advice 
Some assistance 
What turning to take? 
What manoeuvre to make? 
Should control be taken? 
Or direction left to chance? 
What is important? What choice should be made? 
Is passivity the call to make? 
How to evolve and how to survive? 
Is analysis justified?
ONE STEP AT A TIME 
So many, so many things to do; 
Things to pursue, things to work through.
So many, so many tasks to undertake; 
To evaluate with decisions to make.
So many, so many issues to deal with; 
Problems to solve; disputes to resolve. 
So many, so many obligations;
Expectations and implications. 
One step at a time
 
So many, so many questions to answer; 
Things to consider and responses to deliver. 
So many, so many situations, 
Confrontations, contestations, and complications. 
Don't rush; relax; don't stress; it's not a contest 
So many, so many contacts to make; 
Information to update and things to negotiate. 
So many, so many deadlines to meet, 
Reports to complete, numerous tabs to keep.