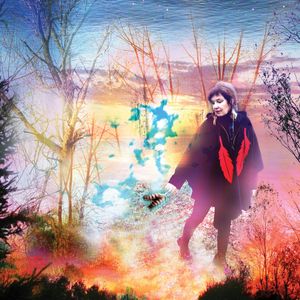 JUST LIKE BIRDS
JUST LIKE TREES & BIRDS 
Our bodies are just like trees 
Our bodies ( bent over ) are just like trees (exposed; endangered) 
Our bodies ( limbs twisted ) are just like trees (fragile; vulnerable) 
Our bodies ( growth stunted ) are just like trees (dwarfed; unhealthy) 
We sway, we shake, we bend… we break 
All determines our growth, our shape 
Our spirits are just like birds 
Our spirits ( uplifted ) are just like birds (soaring; gliding) 
Our spirits ( instinctive ) are just like birds (driven; natural) 
Our spirits ( transient ) are just like birds (fleeting; disappearing) 
We fly, we plane, we plunge… we flee 
All determines our chance to be free 
We live, overcome, survive… succumb 
All determines what we become 
Our bodies are just like trees ; Our spirits are just like birds
I ACHE ALL OVER 
I…I ache ...I ache all over 
Bent by the weight of man's inflicted hate 
I ache 
Crushed by the force of those with no remorse 
I ache 
Twisted by the pain of those struggling in vain 
I ache 
Broken by the stress of the tormented oppressed 
I ache 
Screaming pain ; Exploding veins
Agonizing strain; Throbbing brain 
Hurt by the plight of those fighting for life 
In distress; no peace ; No reprieve 
Drenched by the tears of children living in fear 
I ache 
Pierced by the cries of women, terrified 
I ache 
I…I ache ...I ache all over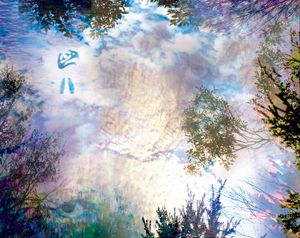 CLEAN-UP 
We rub; we scrub 
But the filth; the dirt of mankind never goes. 
Clean up the waste 
Rinse, 'n flush and fumigate 
Decontaminate, 
Cleanse and sponge and ventilate 
Sanitize, deodorize, dehumidify, and purify 
Sweep away, wash away the grime 
Scour away, disinfect the slime. 
Garbage, garbage….lavish waste and rubbish 
Carnage, carnage….cruelty and anguish 
Over, over, over consumption….under, undercover corruption 
High-browed conceit…. lowdown deceit… 
those who mistreat, scheme & who cheat 
Nastiness & wickedness; greediness & naughtiness; 
dirtiness & grubbiness; sloppiness & filthiness 
Too much garbage…we rub 
So much carnage….we scrub 
Over consumption…we rub 
Undercover corruption….we scrub 
Clean it up!....But the filth, the dirt: never goes. 
So disgusting!…dirty, dirty 
Reeking and putrid!…dirty, dirty 
Such squalor! 
The filth, the dirt never goes 
We rub 'n scrub 'n rub 'n scrub 
Never goes! 
The filth, the dirt never goes. 
Dirty, dirty!
MY INNER SELF 
Words, like birds, around me fly 
But I never emit my inner cry 
Riffs and motifs buzz like bees in a throng 
Yet I never sing my inner song 
Images and light in intense interplay 
Though I never expose my inner way 
Emotions and drama; a theatrical wealth 
Still I never display my inner self 
Love arrives but always departs 
Yet I never bare my inner heart 
Alone, and withdrawn; profound solitude 
Though I never disclose my inner mood 
Failures and hardships; I've paid the toll 
Yet I never reveal my inner soul 
Wisdom attained by losing my youth 
But I never divulge the inner truth
JING-A-LO  
JING –A -LO;   TAY LEE MY A  
Sing our song  
Just a while-a  
JING –A -LO;  TAY LEE MY A  
Sing along.  
Let your voice  
JING-A-LY-O  
Let's rejoice  
Singing
GO WITH THE FLOW 
Go with the flow 
Sway to and fro 
Move with the groove 
Feeling the mood 
Twist 'n bend; let your body twist 'n bend 
Transcend; feel your spirit; transcend 
No stress; rid yourself of all stress 
Relax; set your mind at rest 
Breathe deep; take the time 'n really breathe 
Release; know your strength 'n move with ease 
Hold the beat; keep the rhythm and the beat 
Feel the heat; lose the tension, feel the heat 
Embrace….Connect….Balance….Focus 
Embrace: open up and let go 
Connect: let the energy flow 
Balance: feel the power in you grow 
Twist 'n bend; Transcend 
No stress; Release 
Breathe deep; With ease 
Hold the beat; Feel the heat
SHAY-LAH  
onomatopées….onomatopoeia  
MY-A-LO  
onomatopées….onomatopoeia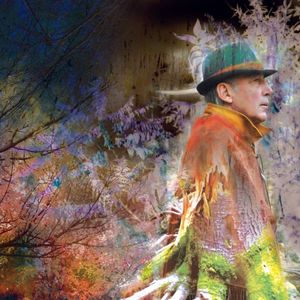 DARKNESS 
Worn thin 
As fragile as porcelain 
Worn out 
Frayed by the notion of doubt 
So helpless…..so weary 
So listless…….so dreary 
Such darkness….so uneasy 
Forlorn 
Dragging around so estranged, bruised and torn 
Alone 
Flailing about in an empty, dark zone 
No way might the light break through 
Such hazy gloom, so dense 
No way might the night reveal 
A thread of true peace and sense 
So helpless……so weary 
So listless……..so dreary 
Such darkness….so uneasy 
Falling, falling, falling 
Sinking, sinking, sinking 
Fading, fading, fading 
Dwindling, dwindling, dwindling 
Falling, falling to nowhere 
Sinking, sinking; unaware 
Fading, fading with no care 
Dwindling, dwindling; in despair 
The clouds move in 
No silver lining or magic rainbow 
The fog thickens 
No illumination or golden halo 
Just a maze before my gaze 
Of dark despair
WORLD HELLO 
BONJOUR……HELLO……XIN CHÀO……NI HAO 
SHALOM / SALÂM ALEЇKOUM 
SHÉKON / SALUTON 
GEIÁ SOU / DOBRY DEN 
GUTEN TAG / GOD DAG 
BUON GIORNO / SALUTO 
BOM DIA / KONICHIWA 
MERHABA / ZDRAVSTVUITE 
ANNYEONGHASEYO / OLA 
BONJOU…HALLO…KAIXO…OSIYO 
HIYA / ALOHA / DYDH DA / BULA 
BUNĀ-ZIUA……BUENOS DIAS 
OMEUDJOUMÉ…… NAMASTHÉ 
BONJOUR / HELLO / KAAROH / OWINDALÈ 
YÁ'ÁT'ÉÉH / NILZE / MINGALABA / KIA ORA
BACK & FORTH 
Feeling good 'n, high and energetic 
Then I feel low, and am so pathetic 
I'M UP – I'M DOWN - I GO BACK & FORTH 
Feeling right 'n, sure to be triumphant 
Then I'm found wrong, showing lack of judgment 
I'M RIGHT - I'M WRONG - I GO BACK & FORTH 
SEESAW PENDULUM ; SEESAW BACK & FORTH 
SEESAW SWING ; SEESAW BACK & FORTH 
PENDULUM, BACK & FORTH 
Feeling strong 'n, full of confidence 
Then I collapse, with such diffidence 
I'M STRONG - I'M WEAK - I GO BACK & FORTH 
Feeling rapture, and so full of passion 
Then I'm seized by loathing and disaffection 
I LOVE - I HATE - I GO BACK & FORTH
SPICE 
Shake it up 'n shake it; shake it 
Shake it up 
SPICE UP YOUR LIFE 
SPICE IS NICE 
SPICE UP YOUR LIFE 
SPICE IS NICE 
HAVE A WILD THYME 
STIR IN HERBS 
HAVE A WILD THYME 
STIR IN HERBS 
SPICE 
No worries..…..with curry 
No temper……with pepper 
No disputes…..with ginger root 
No hassle…….with basil 
A hint…of mint 
SAVOR….THE FLAVOR 
A trace…of mace 
SAVOR…THE FLAVOR 
SPICE 
PARSLEY, ROSEMARY, CARAWAY 
CAYENNE, CARDAMOM, CINNAMON 
TARRAGON, MARJORAM, SAFFRON 
GARLIC & TUMERIC